Bio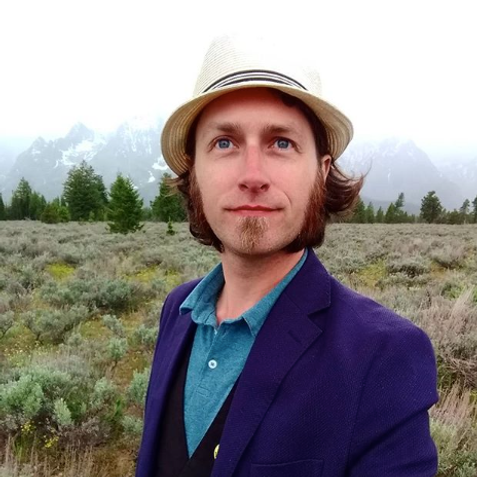 Zach Freidhof
Zach Friedhof is a Troubadour of Peace from Akron Ohio. His music is an uplifting blend of folk  & soul immersed in love.
20 years ago after a nearly fatal appendix rupture, Zach began writing and performing music in Northeast Ohio, releasing his first CD and making his way onto stages across the country, sometimes with the likes of Neil Young, Richard Thompson, Gin Blossoms, Bo Diddley, Trevor Hall, Steve Poltz, and Brett Dennon. Since then he has performed across North America in diverse venues from living rooms and yoga classes to clubs to theatres, to festivals. Recently he was awarded the John T Looney Justice and Peace Award. Other accolades include Humanitarian of the Year, Local Band of the Year, Best Singer/Songwriter, and the he was invited to perform in Toronto in 2018 at the Parliament of World's Religions.
In addition, Zach has released two Kirtan records (Jai Ma and Jai Ma Vol 2), which he leads weekly in person and through Facebook Live. He is a yogi, leads meditation and is a co-director of the Yoga Summit of Ohio. He also co-created and is the Executive Director of the Big Love Network, which seeks community uplift and engagement though neighbor-led neighborhood initiatives involving arts, skills, and gatherings. As a photographer, his first book of meditations and photography, Tiny Meditations, was released 2016, and the follow up will be released in the Fall of 2019. 
Zach performs a variety of shows, from solo to an 11 piece band!  Performances with his high energy band Zach & the Bright Lights (Neil Keating, Charlie Trenta, Michael Marotta and Drew Thornberry) get the body and soul moving! 
SHAILA:
Zach will be releasing his 20th album on March 22. Zach will be celebrating this milestone with a four-show experience, beginning on March 23 at The Center.
The album title, "Shaila" which is Sanksrit for "mountain", is a reference to the Teton Mountains of Wyoming, where Zach wrote all the songs on this release and where he says he feels an ancient connection.
"My soul was hewn from those rocks and stones," he says.
Zach describes "Shaila" as his most powerful and vulnerable work, and to bring to life his vision of personal revelation coupled with the majesty of the wilderness, he brought on board acclaimed Northeast Ohio singer-songwriter Gretchen Pleuss to produce the record.
"Gretchen is a very intuitive artist, and has produced some of the best music in my opinion that has come out of Northeast Ohio," says Zach. He also calls Pleuss "a student of the sacred wilderness," which was important to Zach in realizing the work specific to this recording.
Zach also deliberately chose the recording studio, Studio 1008 in Akron's Kenmore neighborhood. Zach describes sound-engineer Jason Chamberlain as, "the most wonderful and enjoyable engineer I've ever worked with, and there is a magic in our teamwork that really added something extra special to the outcome."
Each of the four release shows will incorporate not only a cast of special guest performers, but also Zach's own wilderness photography, and special lighting and imagery to create an immersive theatrical experience for the audiences. Each night will also be themed around one of the four seasons and that season's mystical attributes: March 23 will be spring, March 24 will be summer, March 28 will be autumn, and March 29 will be the finale of winter.
In addition to physical CD sales, there will also be chai sold at the show as well as artwork by Kevin Richards.
Zach released his first CD in 1999, "Delusions", and since then he has performed nearly 5,000 shows and toured across 350,000 miles.
Zach admits that his release of "Shaila" is "not your normal CD release experience" and that some people might ask, "I mean who cares, right? All this hippy-dippy stuff?" But Zach says that "a lot of the challenges that plague our communities have some root in a loss of connection to the natural world. When that connection is severed, we lose our sense of belonging and interconnectedness."
Zach hopes this recording and these shows can be a catalyst for uplift, mental health, and community.